Finishes
At GoEpoxy, we create the perfect solution for residential, commercial and industrial flooring.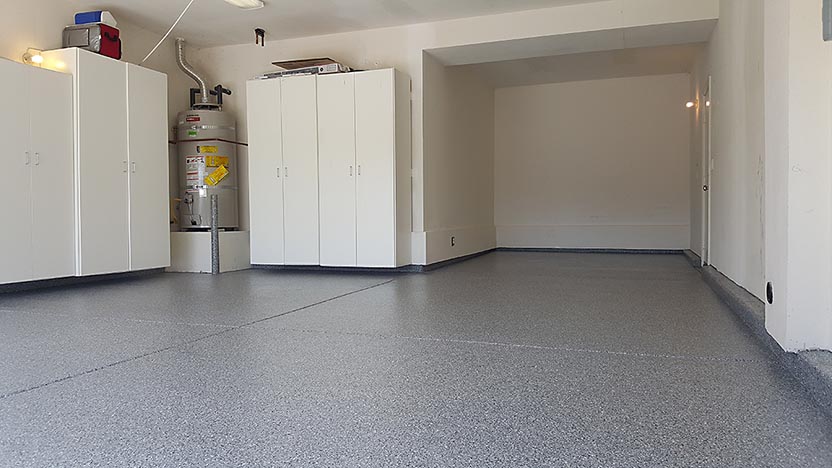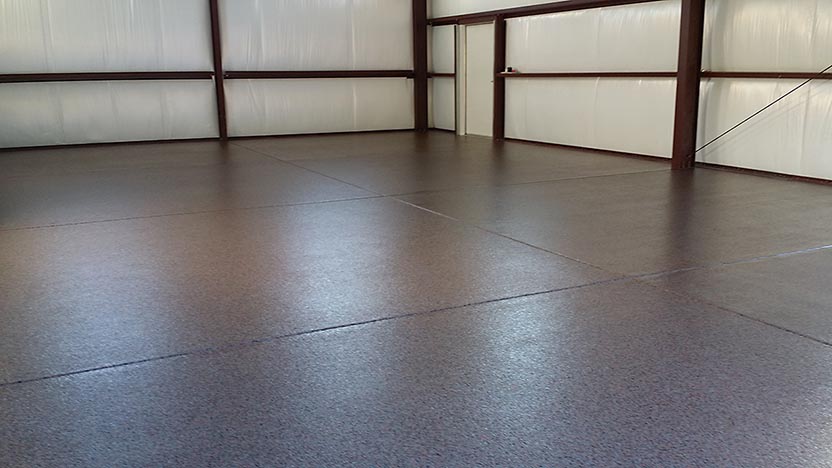 Roll On Rock®
Roll On Rock® will transform your dull and dreary concrete floor into a stunning, flawless, masterpiece that will outshine other flooring options for years. The Roll-on-Rock® is a finish that adds a granite-like appearance to your floor. This treatment is renowned for its excellent resistance to abrasion, wear, vapor emission and chemical attack. It is very tough and suitable for garages, industrial spaces, heavy traffic areas and can be installed very quickly... you will love the fact that you can walk on it the same day it was coated. We are pioneers in the Roll-on-Rock floor coating.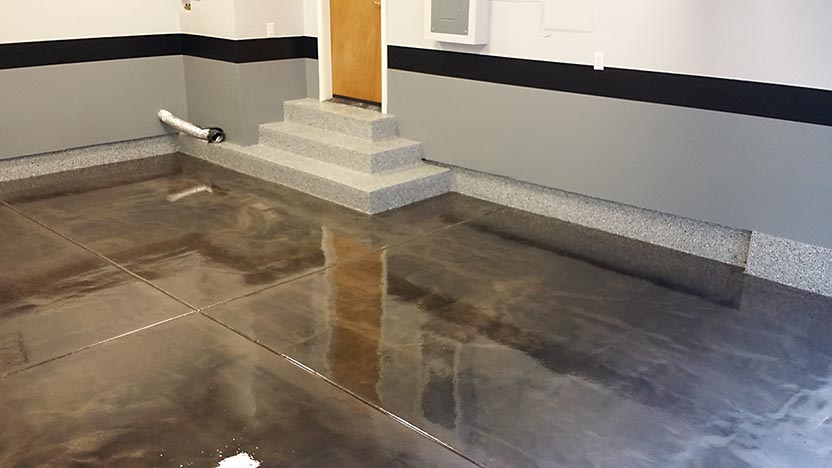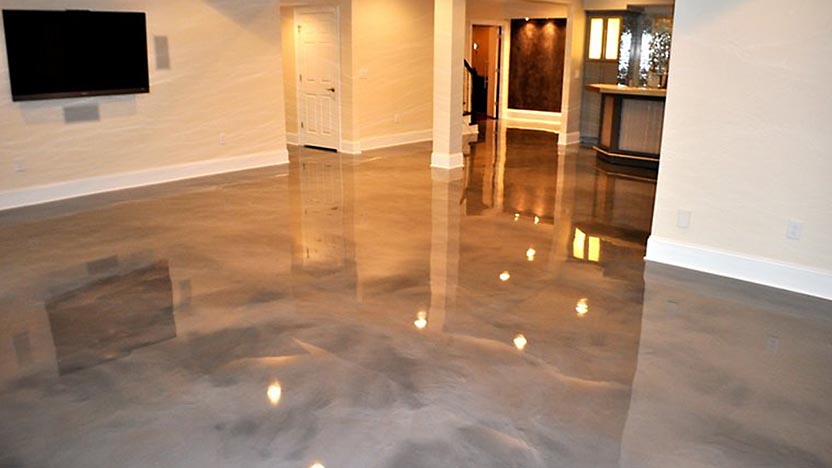 Lava Flow®
Make your floors come alive with a reflective sheen that seems to shift and move in undulating waves using Lava Flow® from versatile building products. Lava Flow® is an interior, commercial flooring grade, epoxy floor coating system designed to coat over new and old concrete floors in residential and commercial areas. The finished look is a smooth, glass-like finish that has a unique and subtle reflective sparkle. No two concrete floors will ever look the same.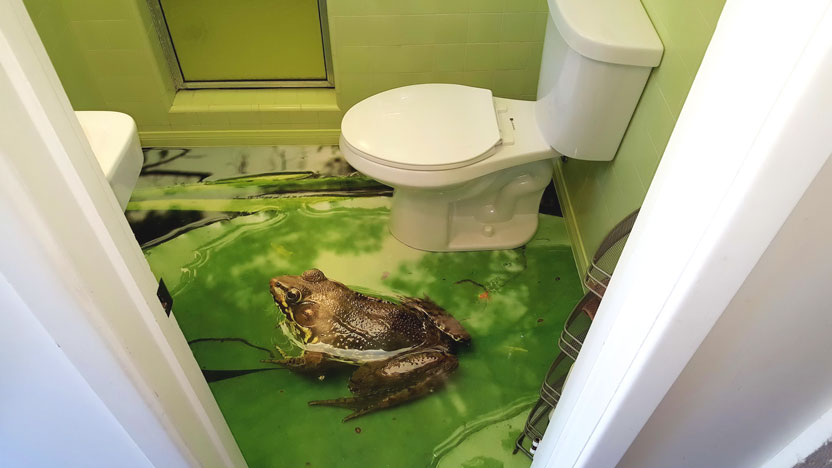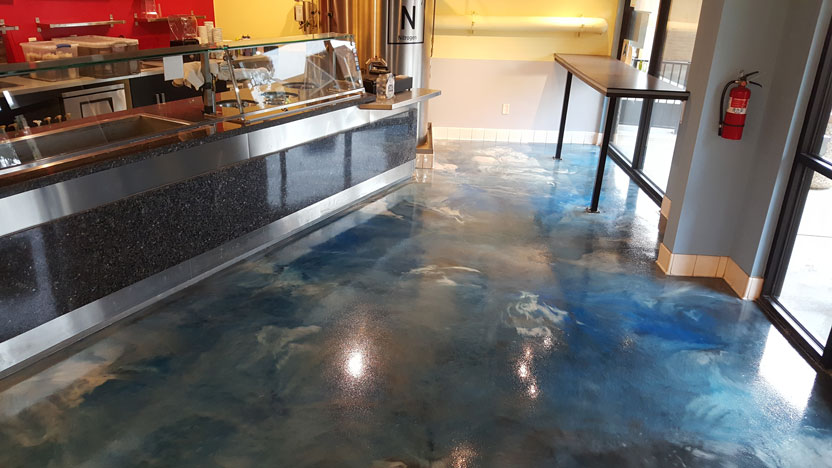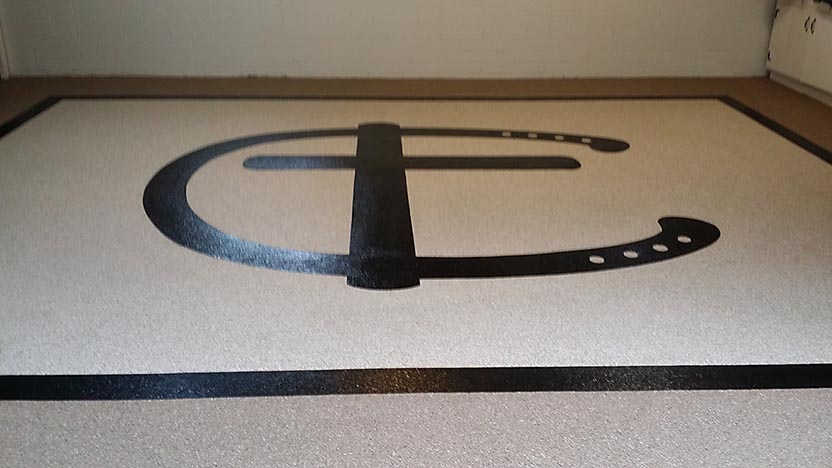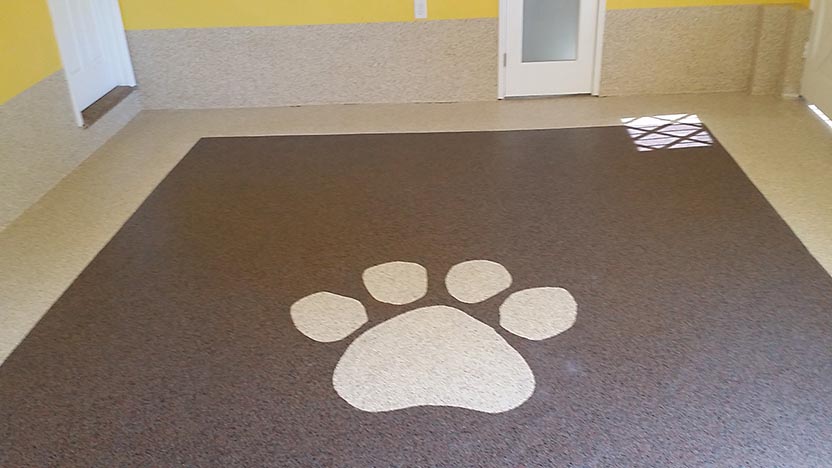 Custom Designs
GoEpoxy can transform your space into something truly personal and unique by incorporating a logo, pattern or favorite graphic. Concrete floors don't need to be plain, gray, or boring. They can be beautiful decorative elements with the customization of any pattern or design.